The cost of installing solar has gone down considerably in the last 10-20 years. However, this high price tag still gives some homeowners and business owners some hesitancy to installing solar panels. According to the National Renewable Energy Laboratory (NREL), the cost for residential solar has dropped by nearly 65% and the cost for commercial solar has dropped nearly 70%.
There are multiple ways to pay for a solar installation but the most common are:
Cash
Solar Loan (Improvement or Renovation Loan)
Solar Leasing
Cash-Out Refinance or HELOC
Paying for Solar Panels with Cash
This is likely the most obvious option for paying for solar panels, however, it's not always the most accessible for many customers. If you have enough money in the bank to cover the cost of installation with cash it's likely the best option for you if you plan to own your home for many years (25+). You will see a great return-on-investment with solar panels by installing them early and leveraging them for the entire time you're living in your home.
There is also a 30% tax rebate to help cover the costs of installing solar for residential and commercial customers.
Pro: You can own your solar panels outright and begin to recoup your investment immediately.
Con: You'll be out several thousands of dollars from your savings or emergency funds and if you don't plan on staying in your home for more than 10 years you can possibly lose money.
Getting a Loan for Solar
A common way most customers pay for solar is by getting a loan for a home improvement or even a personal loan. Peninsula Solar works with a lender, called Michigan Saves, that can help get homeowner's and business owners the lending they need for their solar installation.
There are other options out there and you should check with where you bank.
There is an opportunity to save money monthly here if your energy usage is much higher than normal and it depends on how much of your usage is offset by solar. If you're paying over $200 per month, depending on other factors, you can likely have a lower payment to the bank than you would the utility company.
Pro: You can still take advantage of the rebates and tax incentives without depleting your savings. There are competitive rates for these types of home improvement loans.
Con: Instead of paying the utility company you'll pay the bank and your payments may not save you money until it's paid off.
Leasing Solar Panels
In some states you can lease solar panels through a power purchase agreement (PPA). A PPA is when a third party owns and installs the solar panel system on your roof. This company takes over all of your power and you pay them each month instead of the utility company.
You can save money leasing solar panels but the total amount will likely be only around 10-30% of your monthly bill. You may be locked in for a set rate and some will create a payment schedule for you to just pay over time.
Pro: You can lower your monthly energy bill by up to 30%.
Con: There are no tax advantages, rebates or anything you can do to lower the cost.
Using a Cash-Out Refinance or HELOC
If you're in the market or are able to refinance your home can likely take a cash-out refinance. This is when your home is worth more than what you currently owe on it and you take out a mortgage and the new valuation.
The surge in home prices has caused many homeowners to consider a cash-out refinance to pay for costly upgrades or repairs.
The other option you can do is a home equity line of credit, or a HELOC. This allows you to get equity out of your home and use it like a personal loan or credit card. You borrow against the value of your home to pay for things and then pay back on top of your mortgage.
Pro: You'll get access to cash or a low-interest loan to pay for the solar panels and you'll own the panels outright.
Con: There are approvals and other steps to get a refinancing or HELOC approved. A HELOC also adds another bill that can offset what you would save with solar panels.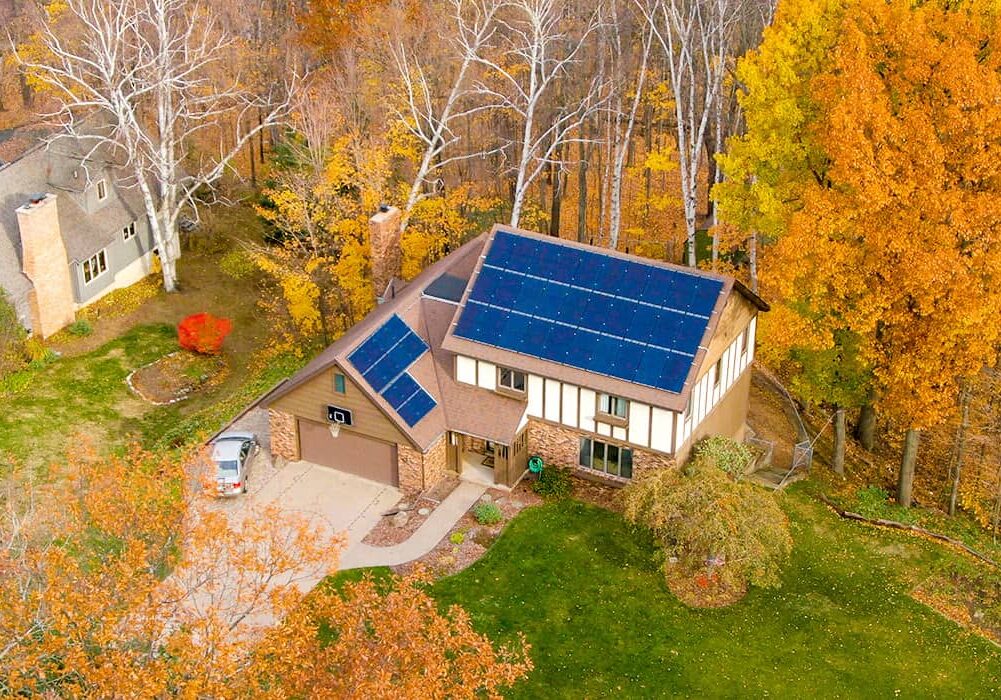 Leverage Federal Solar Tax Credits
Learn about all of the tax incentives you have available from federal, state and even local governments.
These incentives can help you get a larger refund after your solar installation to help reduce the total cost of installation by up to 30%.
Keep reading our guides below to learn more on how you can pay for or reduce the cost of a solar installation.
Home > Learn Solar > Solar Financing Guides > Insurance for Solar Panels When making a financial investment, such as a solar energy system, it is important that your investment is protected, granting you peace…