We are a proud Powerwall installer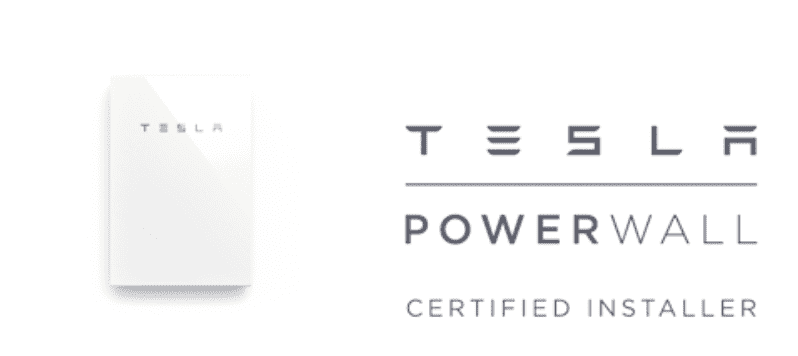 Tesla Powerwall Meets Your Home's Energy Needs
Combining solar panels with a battery will power your self-sufficient home day and night. The solar panels, busy producing energy during daylight hours, may exceed the power needed to run your home. Tesla's Powerwall 2 monitors this information and puts you in control of how much energy you store, use, or send back to the grid. This supervision comes conveniently through the Tesla Powerwall app - allowing you to waste less and power more.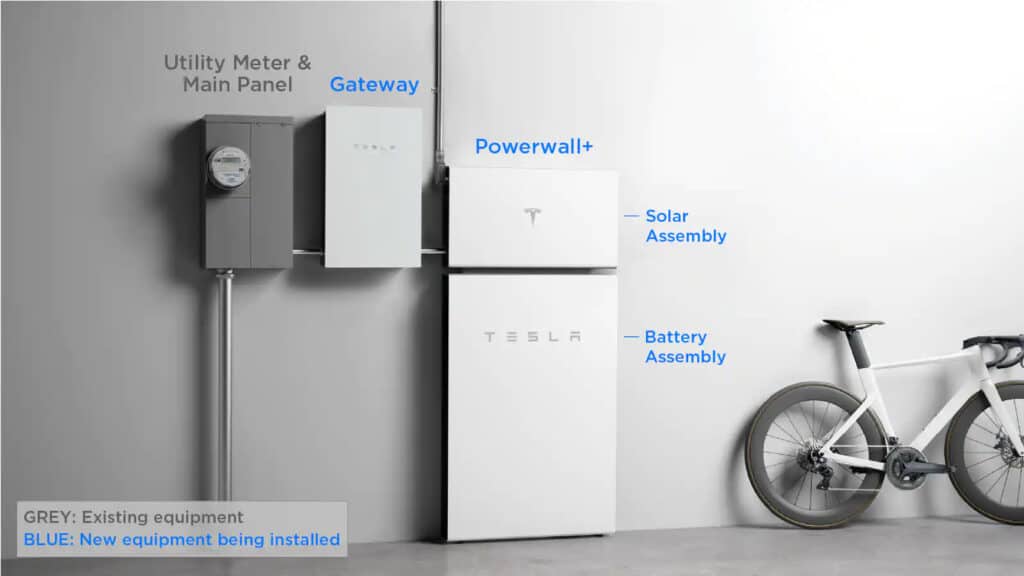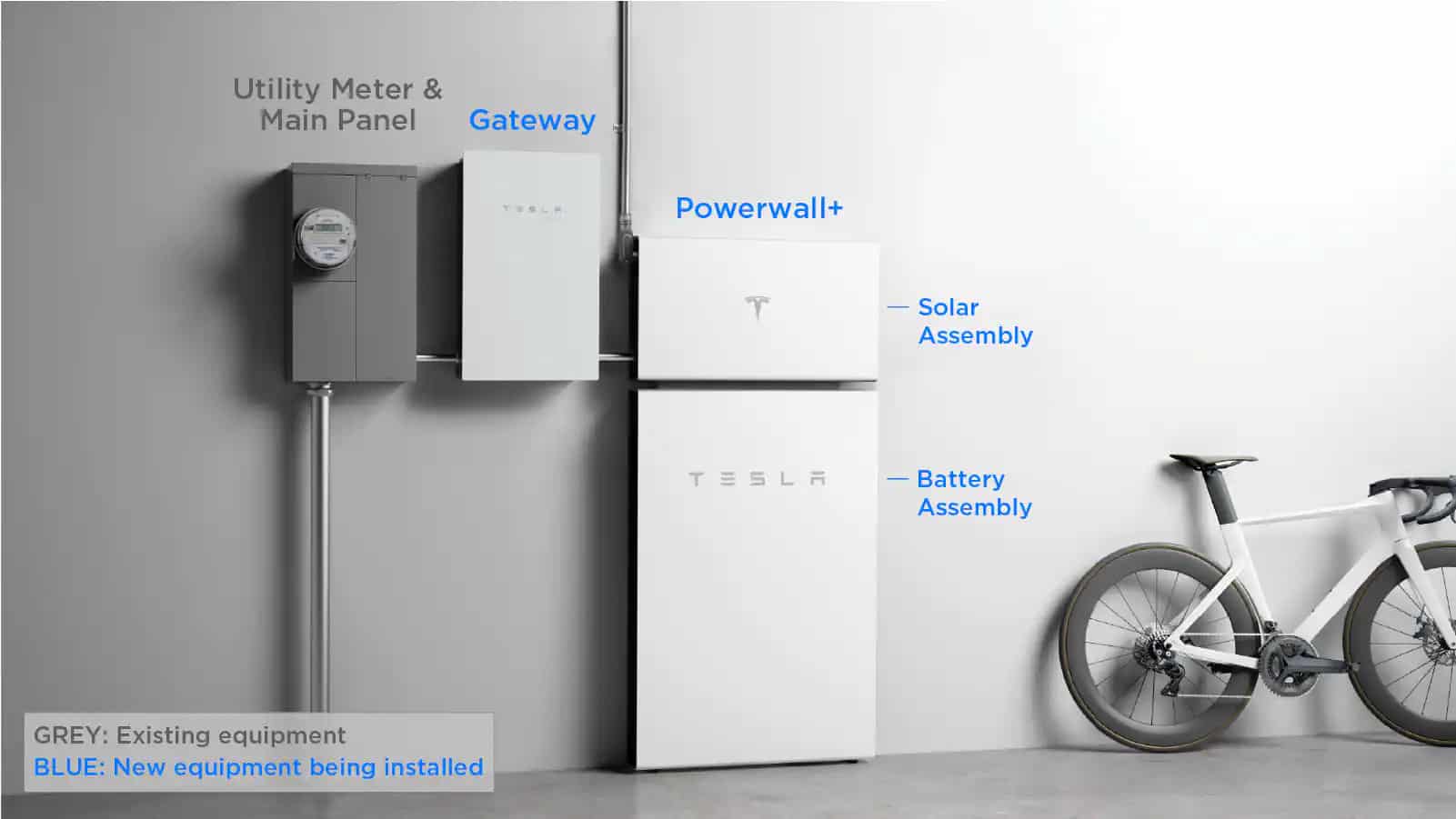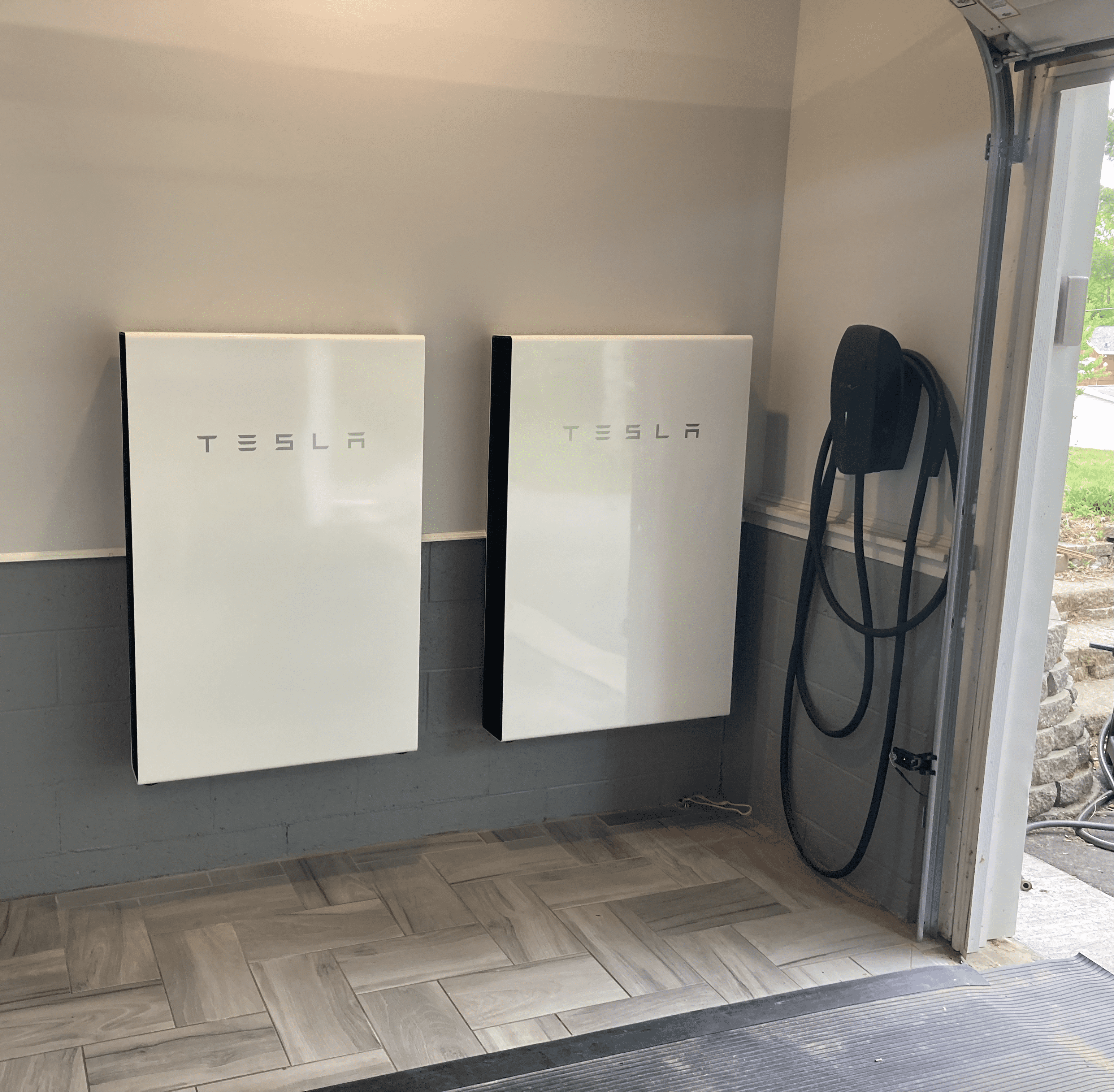 A Condensed Control Center
A 14 kWh battery pack, liquid control system, inverter, and software work together for your home, sending energy where it needs to go, when it needs to go. Whether indoors or out, wall-mounted or ground-standing, the Tesla Powerwall 2 will fit compactly and elegantly into your home's design. The unit is connected to the grid and will send off excess power to the grid making it a return on investment.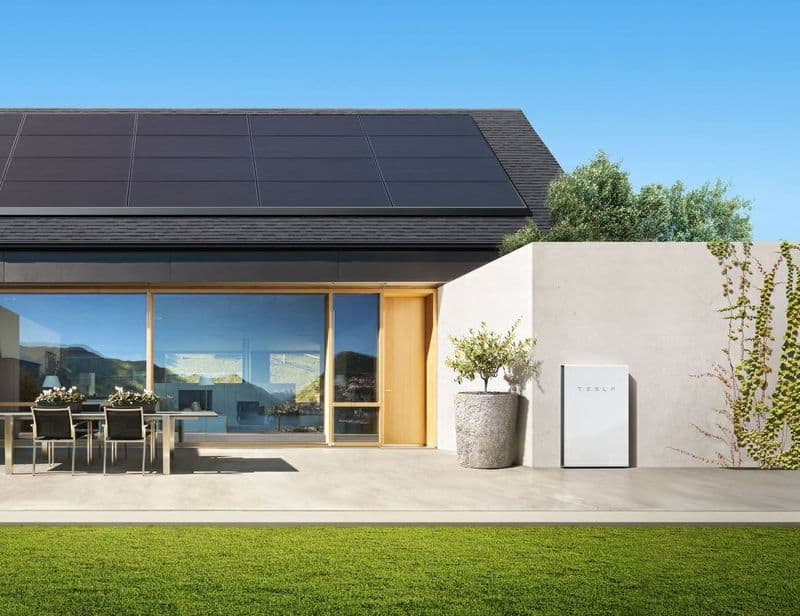 With consistent solar energy being absorbed and stored via the Powerwall battery pack, your home will be protected from grid-based power outages. The battery will detect the power outage, disconnect from the grid, and become your home's main power source in under one second. This saves you from the hassle of dark hallways and warm refrigerators.
The Powerwall 2 is a DC energy storage system with a usable capacity of 13.5 kilowatt-hours per Powerwall. If more energy storage is needed, multiple Powerwalls can be installed in parallel. Because most homes run on AC power, Tesla has attached an inverter to the battery pack, turning the stored DC power into AC power that all of the appliances and gadgets in your home can use. This inverter can push out the resulting AC power at 7kW peak or at a 5kW continuous rate. Bundling more Powerwall 2s together in a single installation can provide the capability to support even larger power draws. When it comes time to charge again, the inverter seamlessly turns AC power back into DC power.
SUPPORTED APPLICATIONS
SOLAR SELF-CONSUMPTION
BACK-UP POWER
TIME-BASED CONTROL
SCALABLE
UP TO 10 POWERWALLS
INSTALLATION
FLOOR OR WALL MOUNTED
INDOOR OR OUTDOOR
WEIGHT
276 LBS
USABLE CAPACITY
13.5 KWH
EFFICIENCY 
90% ROUND-TRIP
DEPTH OF DISCHARGE
100%
POWER
7KW PEAK / 5KW CONTINUOUS
WARRANTY
10 YEARS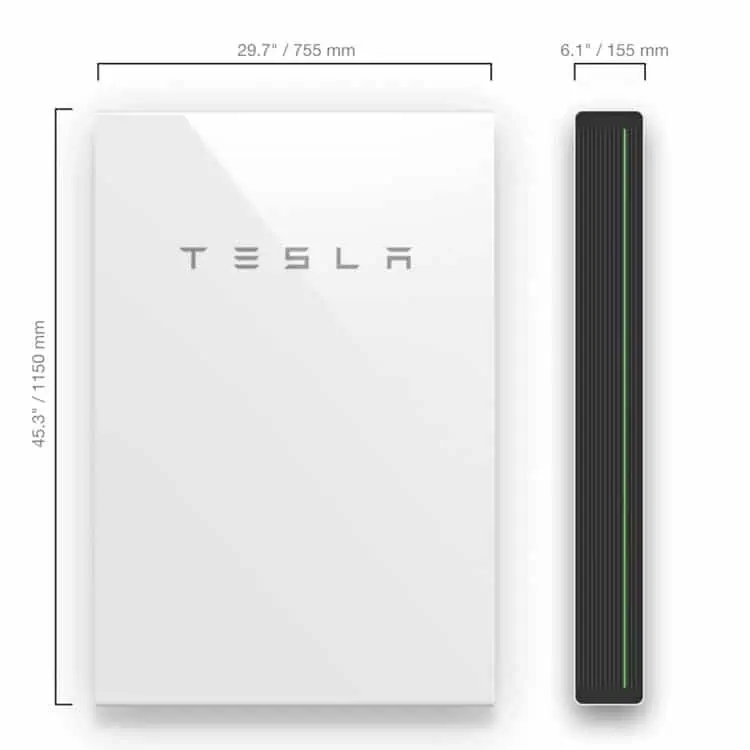 With two simple steps, you can store any unused solar energy produced during the day, and use that energy to power your home at night. Excess energy will be exported to the grid. If more energy is being consumed than produced, the system will then pull from the grid.
This mode can effectively double your amount of solar energy, reducing your carbon footprint and creating a more energy-independent home.